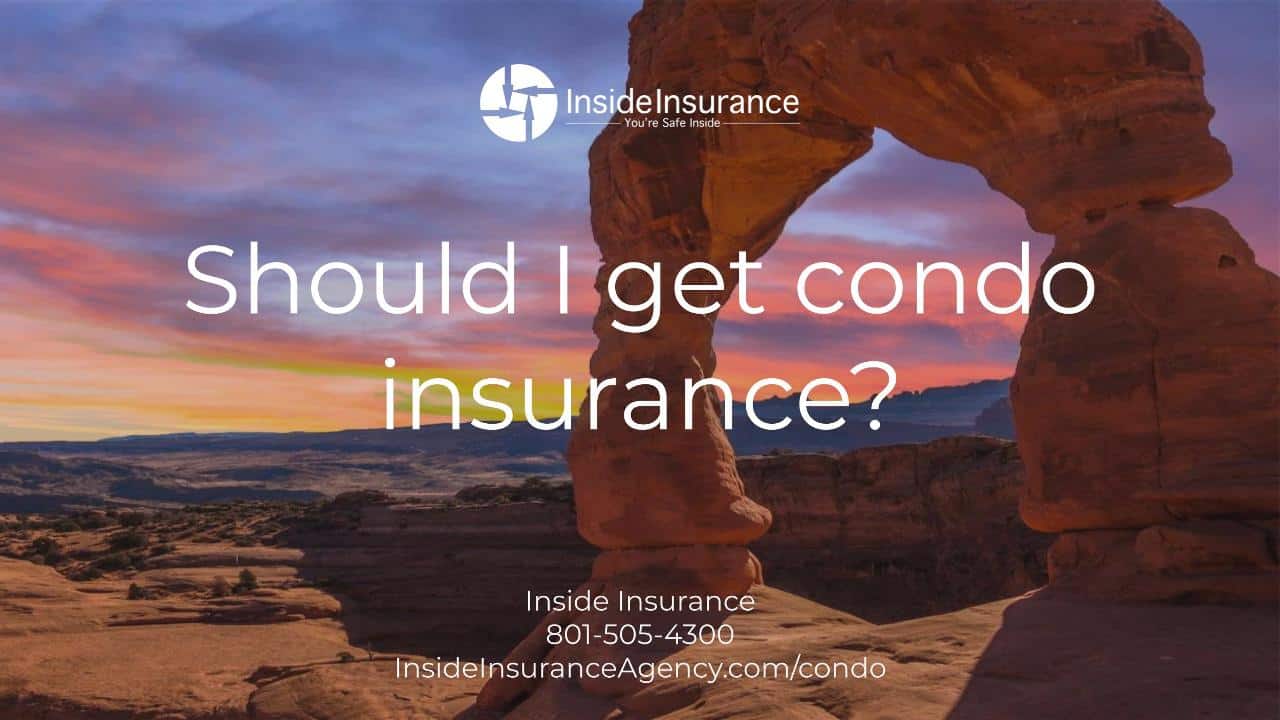 If you own a condo or townhouse, you absolutely should purchase a condo insurance policy.
Even if it is not required by your lender, you still 100% highly recommend you purchase condo insurance for your unit.
Your condo insurance policy will provide you coverage for your Personal Property against theft, vandalism, fire, smoke damage, and many other perils.
You will also receive liability coverage which will help protect and defend you if you're ever sued by someone who is injured or hurt on your property.
To find outstanding services and great coverage for your condo or townhouse, call Inside Insurance at 801-505-4300 or online at InsideInsuranceAgency.com
Inside insurance was founded on the principle of Integrity (doing the right thing, even if no one is watching). We pride ourselves on putting our client's needs first. Providing the most appropriate coverage is our first priority. As an Independent agency, we are able to provide our clients with the best insurance products available to suit their needs, and then match them with the best price available. We want to be your Agency for life and we strive to blow your socks off with our service to earn your trust in referring your family and friends.
Article Source: https://insideinsuranceagency.com/should-i-get-condo-insurance/